Talking Service at McLarty Mazda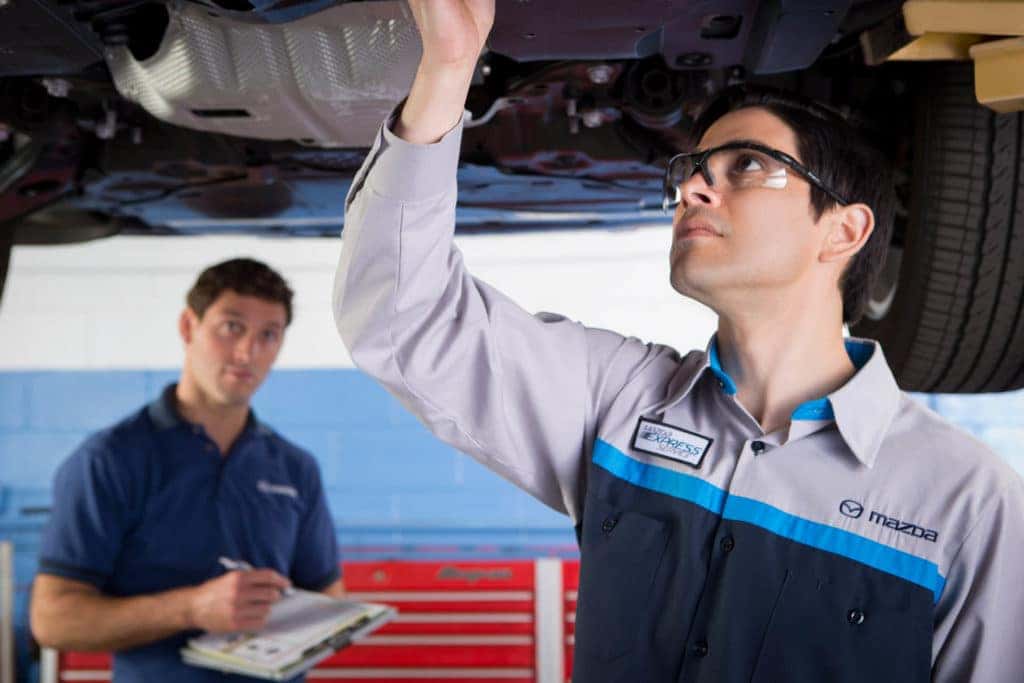 If you're computer breaks, you don't take it to a cobbler to get it fixed. If you experience sudden hearing loss, you don't head to the eye doctor for a remedy.
In today's fast-paced world it can be hard to know where to turn when trying to take care of things. When it comes to your car, you definitely don't want to hand it to the wrong person.
That's why here at McLarty Mazda of North Little Rock, our service department runs entirely on Certified Technicians. These unseen heroes move mountains daily to ensure that your vehicle stays in tip-top shape.
Think about it. As technology changes, so does your vehicle. Every model gets more and more complex. That's why our team is certified not once, but again and again, ensuring that your car is in the hands of a capable, up-to-date team.
Whether you need an oil change or a complete engine rehaul, our state of the art facility can handle your every request. We have also got you covered when it comes to parts.Nothing else screams ultimate driving machine like a recently serviced Mazda from McLarty Mazda of North Little Rock.
Schedule your next appointment with us here.