Make Room, the CX-3 Is Here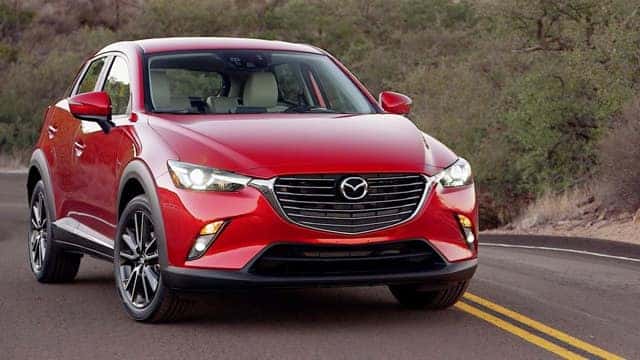 Mazda. When you hear it what do you think of? Maybe the fast and sporty Mazda Miata line, or the newly released, family oriented, Mazda CX-9. If not, you're one of the few Mazda fans who see past the typical and into the future. Meet the new niche in the Mazda family, the Mazda CX-3.
The CX-3 is a stylish new-age wagon crossover that possesses an athletic exterior, and elegant interior uncommon in similar models. With its powerful engine, the CX-3 creates a smooth and jolt-free driving experience, leaving you feeling like you're driving on air.
Mazda's all-wheel drive feature is also available for installation if riding bump-free is at the top of your must-have list. With its extensive network of sensors and data including ambient temperature, steering effort, steering angle, and vehicle acceleration, the Mazda CX-3 contains an impressive computer-controlled all-wheel drive system. This feature can not only compensates for lost traction on the front wheels, but can predict the need for more torque at the rear.
Reflecting a light and elegant experience compared to the typical SUV, the Mazda CX-3 is often closely compared to its sibling counterpart, the Mazda 3 Hatchback. What's the big difference? The transmission, highway MPG's, all-wheel drive and body style.