How the 2017 CX-5 Can Fit Your Family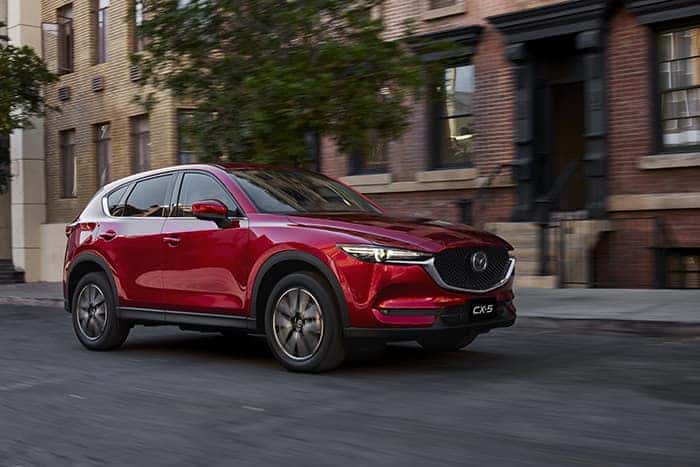 Should you buy that new diaper bag, even though it only comes in chartreuse? If you need it, you wouldn't think twice about the color.
When it comes to family, the big picture often overshadows the details.
Luckily for parents – new and old alike – the experts at Parents Magazine and Edmunds.com have named the Mazda CX-5 the Top Best Midsize Crossover on their list of 10 Best Family Cars of 2017. Finally, you don't have to sacrifice design for practicality, especially when your car is one of your most-trusted growing family accessories.
Performance and comfort come together with elegant design in the whole CX-5 package. The doors are wider for easier loading and unloading, so whether you're in charge of a couple of kiddos or a large, sturdy car seat, you'll be covered.
The interior, while sleek and sophisticated, also comes with sound enhancements. The 2017 CX-5 is even quieter than its predecessor, thanks to sound-deadening materials like sound-insulating glass employed by the Mazda engineers. This could be extremely handy if you're gearing up for a long ride because you can easily take a snooze.
You'll never give up peace of mind, either. The Predictive i-ACTIV AWD means you are ready for changes in weather or road conditions at the drop of the hat. Blind-Spot Monitoring, Going fast but need to stop quickly? There's Smart Brake Support for that. Plus, Rear Cross Traffic Alert will keep you aware of anything that might have sneaked up behind you, providing that extra level of safety.
It's hard to believe that all of this can come in one, sleek package. The 2017 Mazda CX-5, however, will keep you and your precious cargo in good hands. Check it out here: http://bit.ly/2v9WKpL.