Cruise Through The Summer In A Mazda MX-5 Miata
Engage all your senses in the pure iconic roadster.
The 2018 Mazda MX-5 Miata.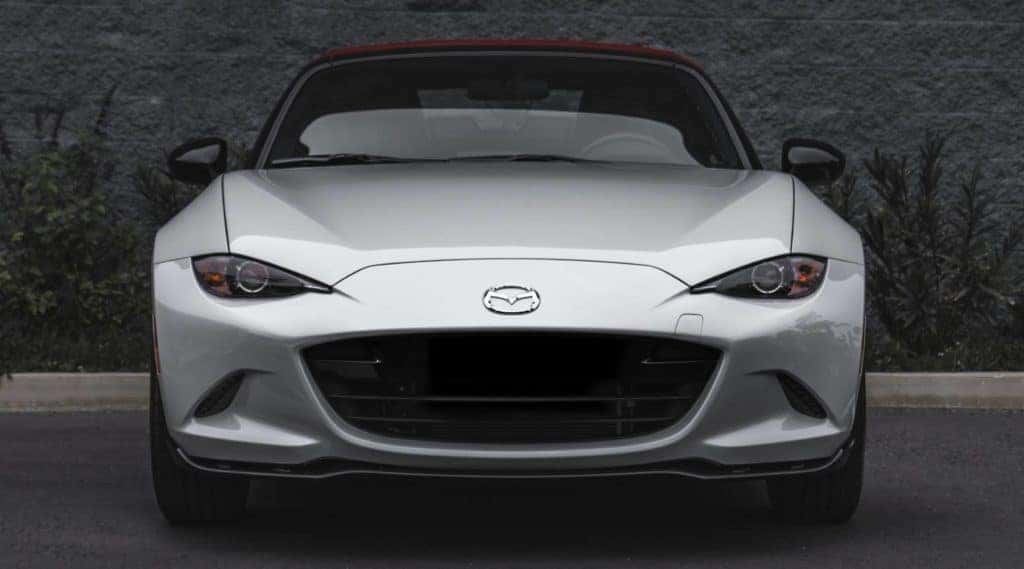 This two-seater is surprisingly spacious, giving both you and your passenger a fun-filled comfortable drive to any destination. The 2018 Mazda MX-5 Miata offers an experience with the basics without being basic. The luxury quality steering wheel, shifter, and pedals ensure you can feel the exhilaration of this roadster.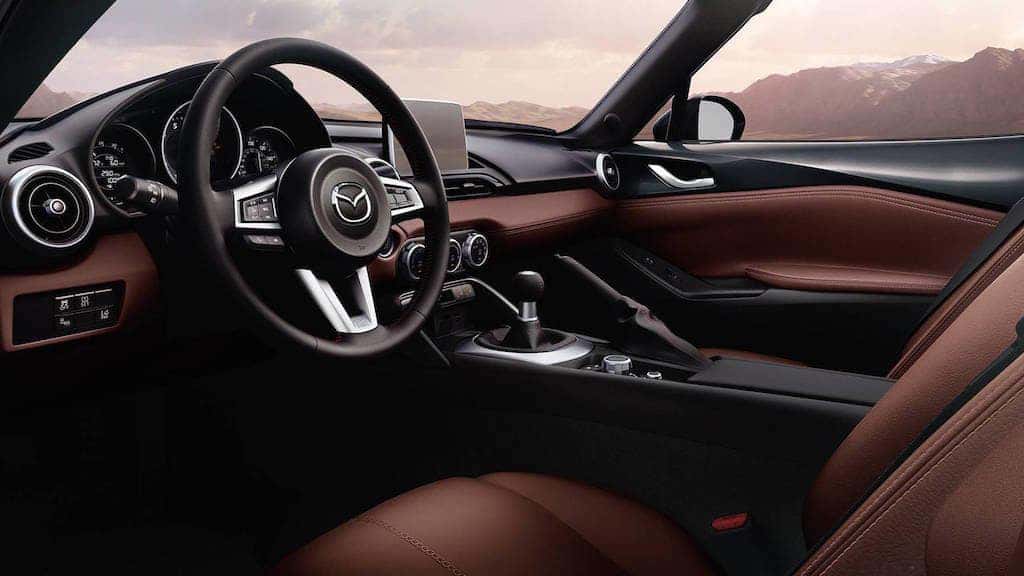 Since it comes as a convertible, you will have the option to choose the classic Black or new Dark Cherry soft top- both choices have undeniable style.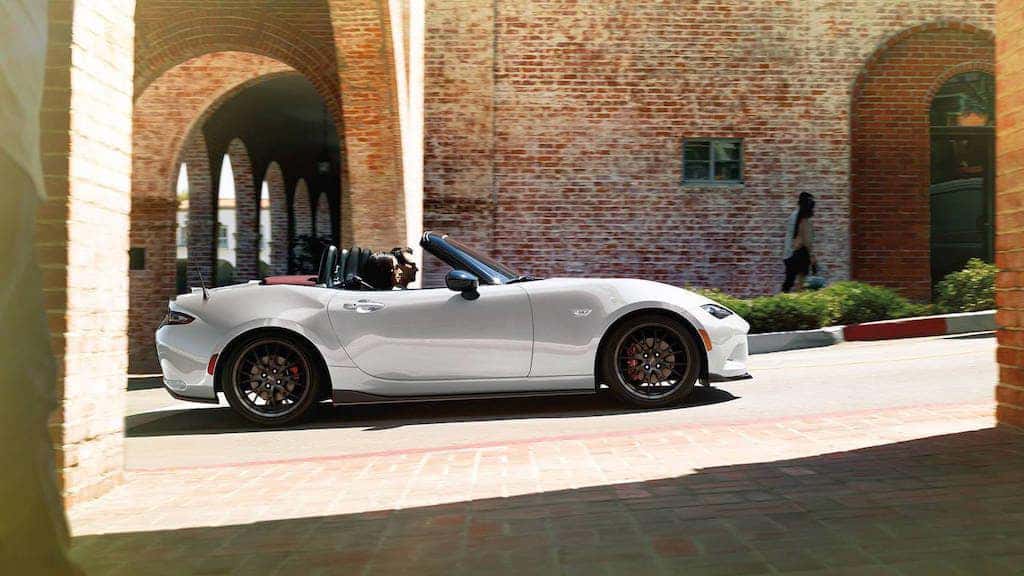 Even though a roadster is made for Sunday afternoon cruises, you cannot go wrong with having a little entertainment to add to the exploration. A 7-inch touchscreen display allows you as the driver, to have easy access to navigate or listen to music with your fingertip. Enjoy the HD Radio or standard BlueTooth Connectivity with your smartphone to focus more on the drive than to deal with the frustration of tangled cords.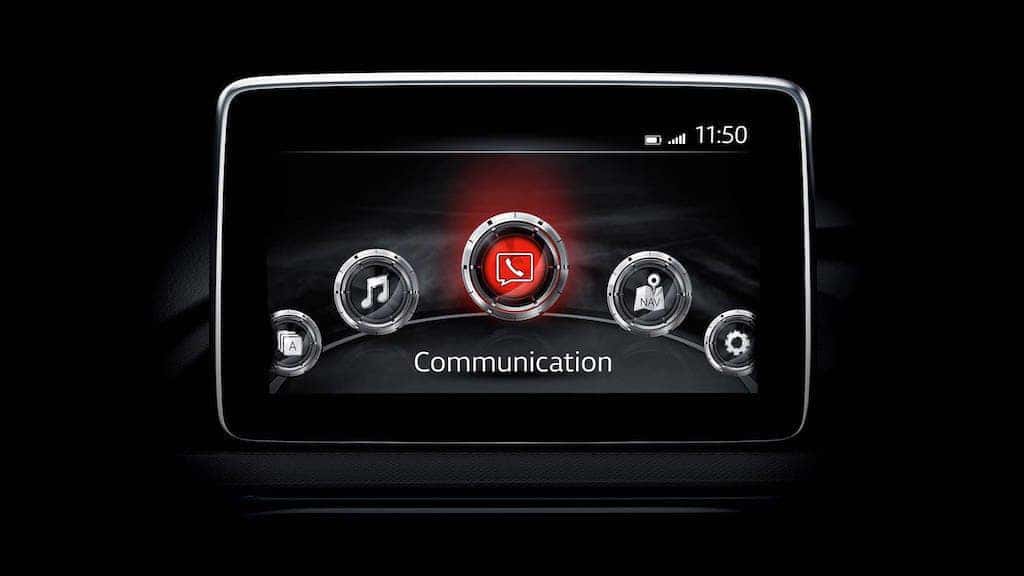 As for safety, can a view warning lights, give you peace of mind? The answer is yes.
As with all newer Mazda models, the i-ACTIVSENSE is also available on the 2018 Mazda MX-5 Miata. The advanced technology will ensure safer travels with cameras and radars to help alert you of hazards to avoid before they happen.
The lane keep assistance, rear cross traffic alert, and blind spot monitoring system will give you peace of mind every time you drive.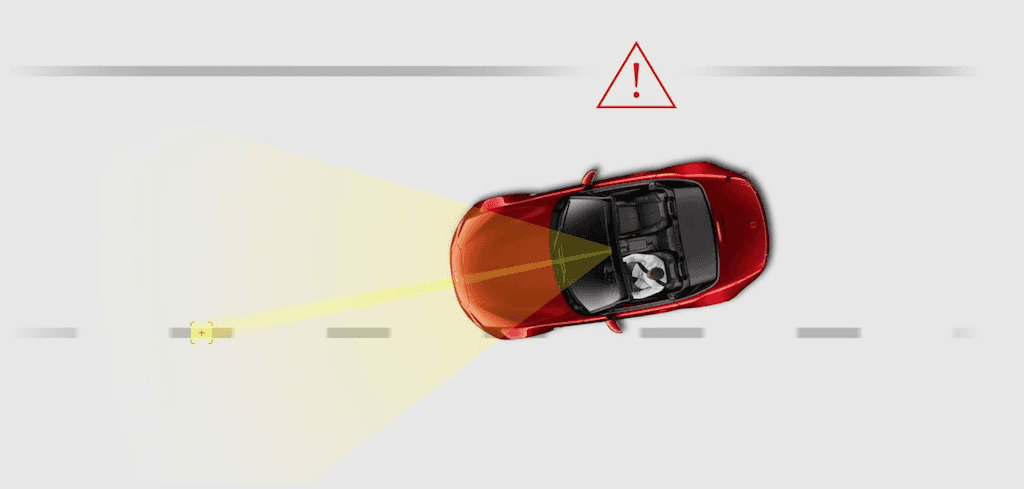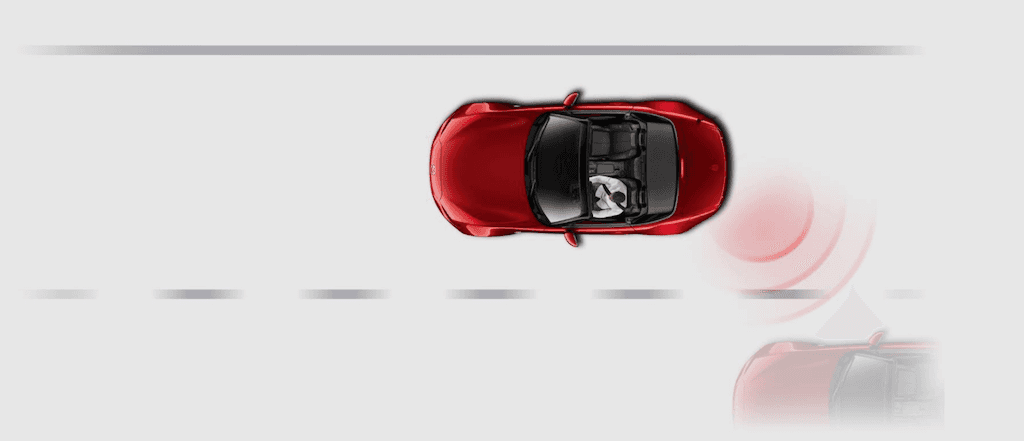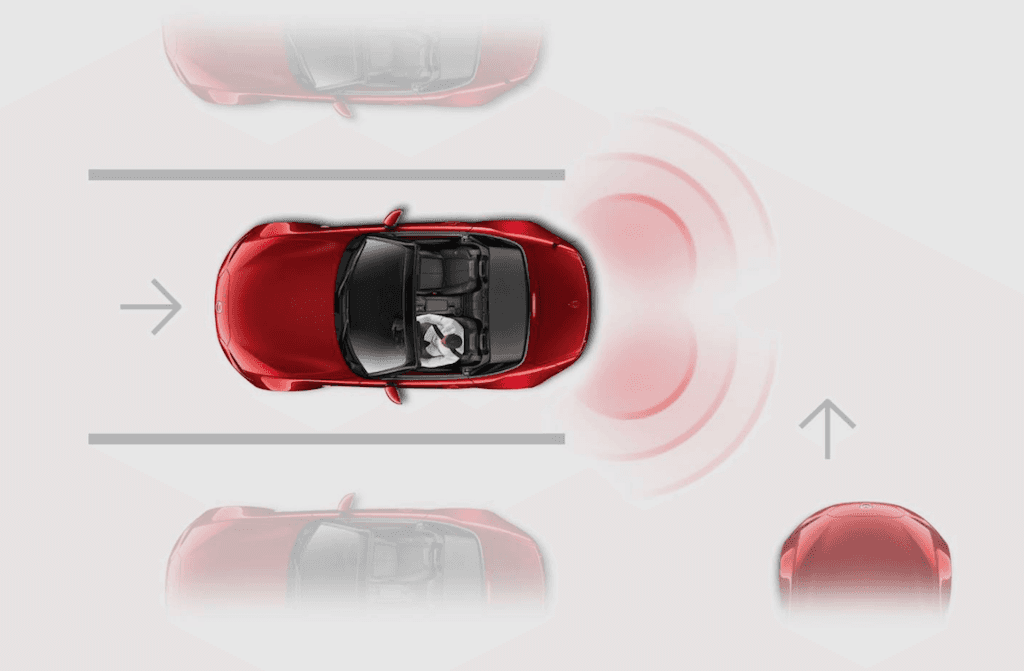 SKYACTIV TECHNOLOGY is just one of the ways Mazda makes driving better. The Mazda MX-5 Miata becomes nearly perfectly balanced when you are sitting in the driver's seat. This roadster distributes its weight evenly between the front and rear to help enhance directional control and cornering stability.
Built with performance in mind, every aspect of the vehicle is engineered to maximize driving dynamics and efficiency. The SKYACTIV TECHNOLOGY offers an impressive EPA-estimated MPG rating for the 2018 Mazda MX-5 Miata. So whether you are zooming through a highway or weaving lanes in the city, filing up your fuel tank will be in the back of your mind.
*Up to an EPA-estimated 26 city/35 highway MPG for 2018 Mazda MX-5 Miata models with automatic transmission. Manual transmission models, 26 city/33 highway MPG. Actual results will vary. 
Still wondering if a Mazda MX-5 Miata is the perfect vehicle for you?
As this vehicle comes in three trim levels for your liking, we are sure you will find out.