2018 Mazda CX-9, More Than Your Typical SUV
There are so many options when it comes to a family-sized vehicle. We know one of the most important aspects on any driver's mind is safety. How advanced the safety technology is to make your drive safer with kids in the car and safer for any road condition. We also know you want to be excited about driving your vehicle anywhere, anytime. With that in mind, the 2018 Mazda CX-9 has a luxury design with standard top-notch safety features to give you peace of mind so your ride doesn't have to be rough and boring either.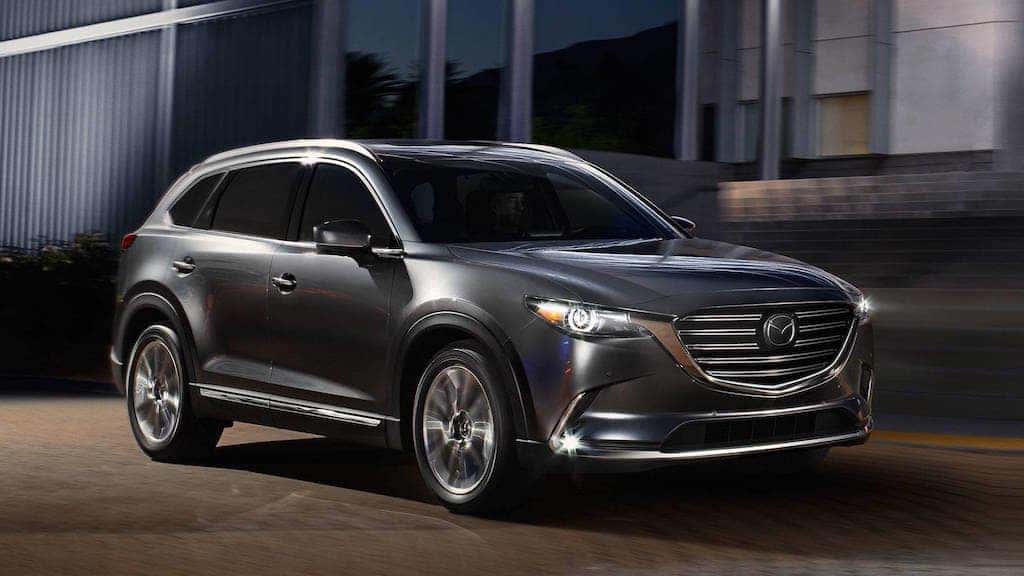 Starting MSRP* | $32,310     Est MPG city/hwy | 20/28
The 2018 Mazda CX-9 is driver-focused. The sophisticated design of the dash curves to make the driver comfortable and accessible to all controls- shift and entertainment. This cabin connects the driver with the vehicle so they feel the control and experience of an enjoyable drive.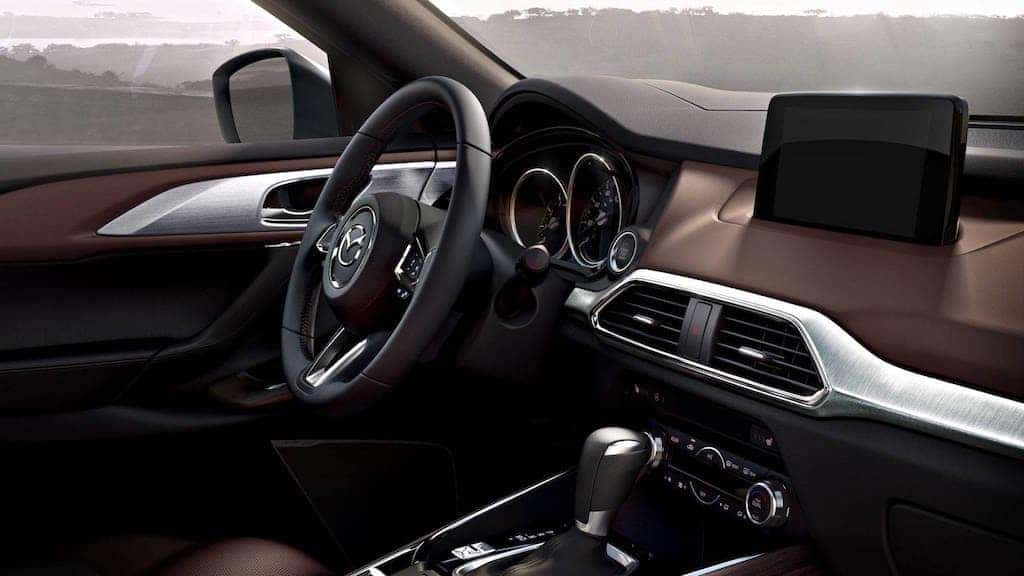 The new design of the Mazda CX-9 allows three row of seats to add comfort not only to the driver, but all passengers. With an easy-to-use latch to pull down the middle row, children can get in and out of the third row with no problem. It's a stress-relief to note that you, as the driver, do not have to struggle to fit in a car seat (if needed) either. The 2018 Mazda CX-9 has plenty of space for cargo too.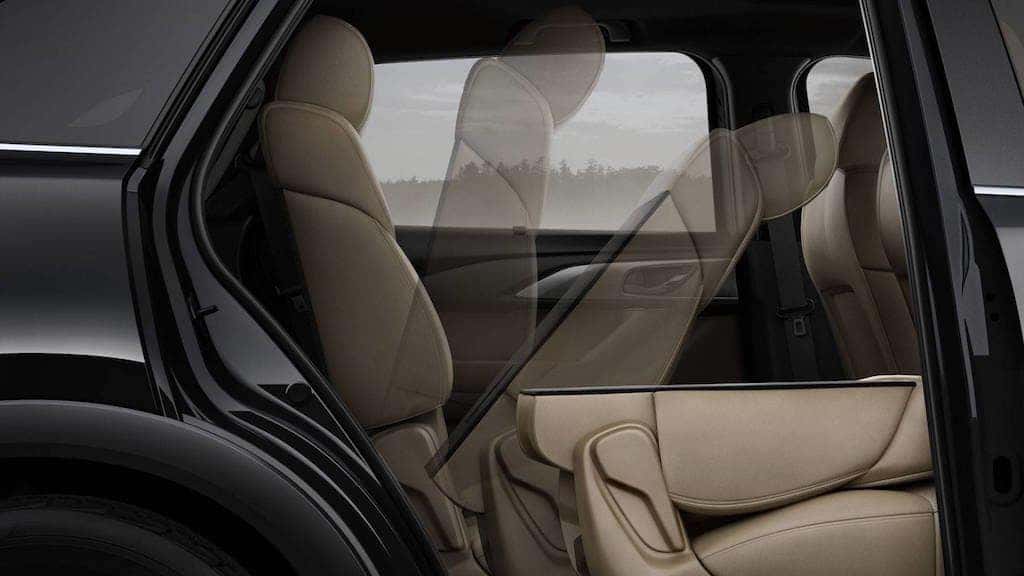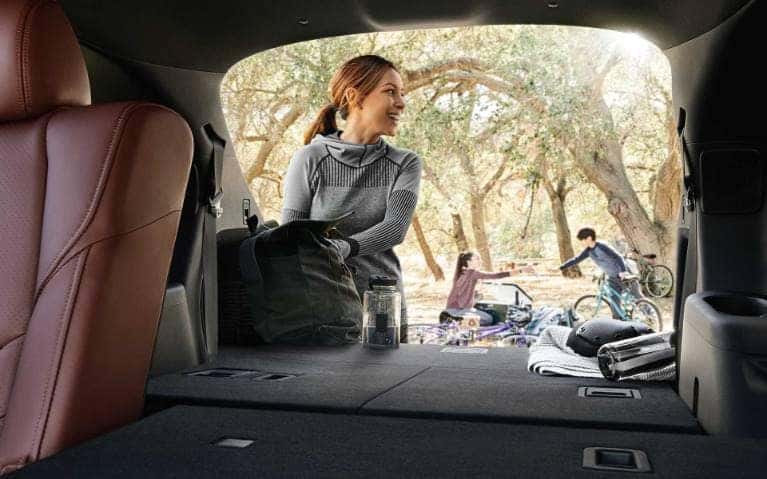 With this family luxury design, the 2018 Mazda CX-9 offers available heated second row seating, so everyone can be wrapped in warmth on those chilly mornings.
Mazda engineers think to create an experience for the driver, such as this family-sized SUV, so luxury comfort goes hand-in-hand with luxury style entertainment. The new Mazda CX-9 offers the Mazda Mobile Start, technology to remote start your Mazda CX-9 and more. Use the navigation system to help guide you to all your destinations, hands free, so you can focus on the road. The Mazda Connect infotainment system will give endless entertainment to allow you to listen to your favorite music, answer calls, or use your favorite apps.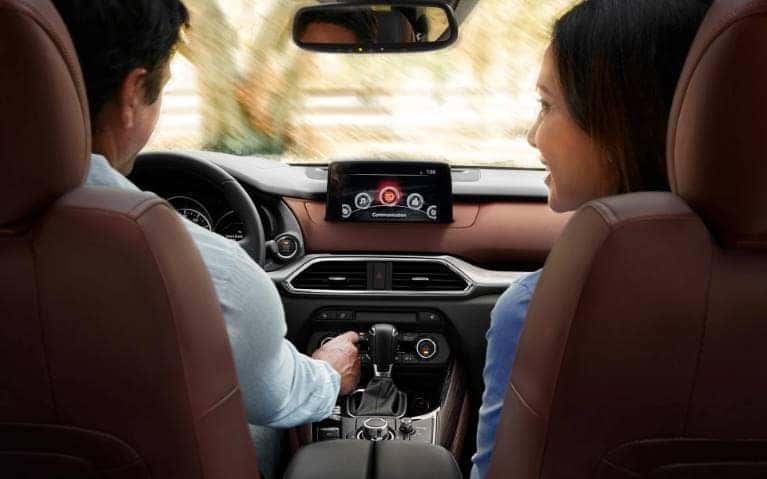 As we mentioned, safety is always one of the most important aspects to what makes a great family vehicle (or any vehicle for that matter). The 2018 Mazda CX-9 has standard top-notch safety features innovated to help a driver stay alert and warned of any potential danger.
Each safety feature is a part of making sure every drive is a safe one.
The Mazda CX-9 offers:
Available i-ACTIVSENSE vehicle safety innovations used advanced technologies to give you a sixth sense for safety, helping alert you of potential hazards and avert collisions or reduce their severity.

Available Lane Keep assist that adds to the warnings of the Lane Departure Warning System.

Traffic Sign Recognition shows you the Speed Limit, Stop and Do Not Enter information in the Active Driving Display.

Advanced Blind Spot Monitoring to help detect when a vehicle or object is in your blind spot and alerts you with a chime and warning light in the the side mirror.

These top features will make your drive safer, as this technology was built to.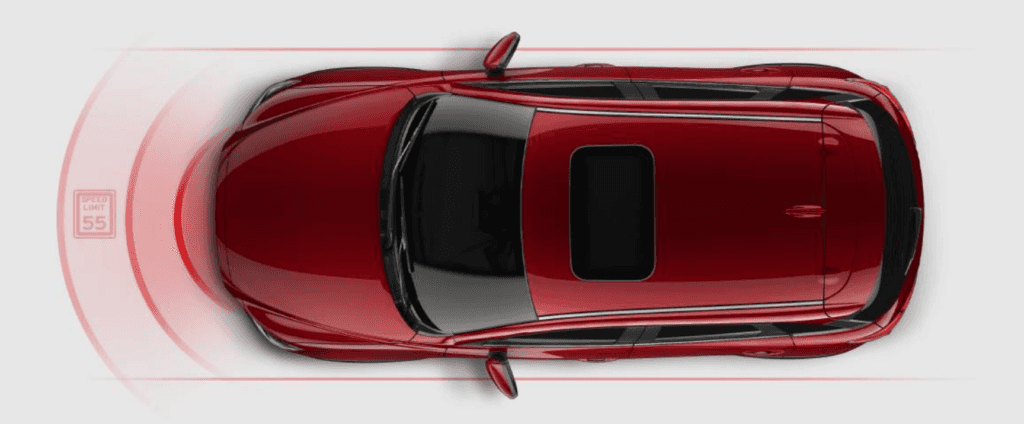 The 2018 Mazda CX-9 would not be as advanced if it did not come with the SKYACTIV-VEHICLE DYNAMICS with G-Vectoring Control.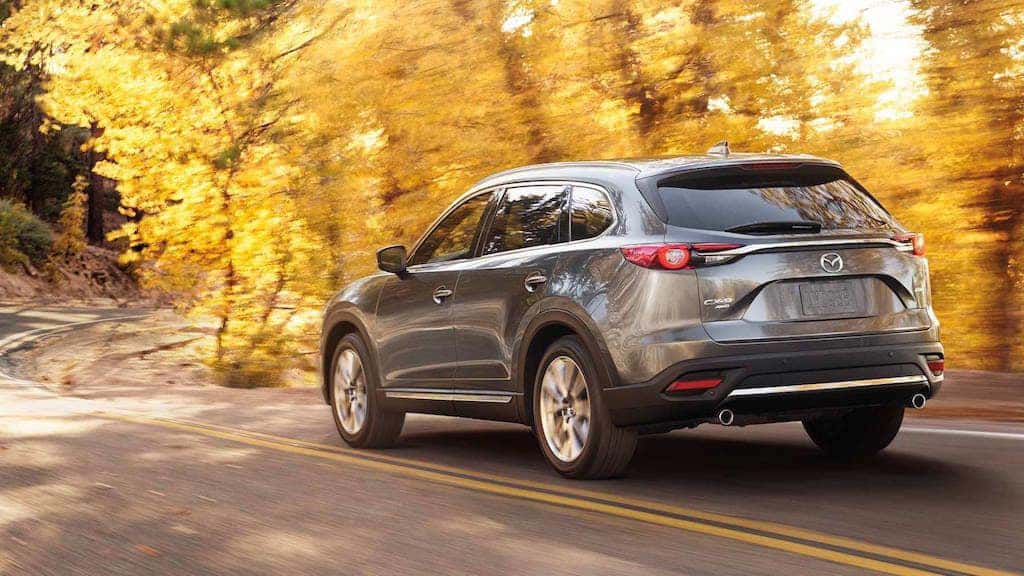 This allows the driver to achieve a smoother, less-fatiguing drive. The system works by adjusting power delivery and shifting vehicle weight. The effect is subtle, but how you feel after a great drive isn't. This technology will elevate your confidence and state of being through a heightened driving experience- and one that all your passengers will appreciate too.
The 2018 Mazda CX-9 also comes in four different trim levels, to make a perfect match for every driver.
The technology used in the 2018 Mazda CX-9 is just one more way Mazda makes driving better.
So when choosing a SUV for the family, why not choose style, luxury, comfort, and safety the 2018 Mazda CX-9 has to offer you?