2017 Best Vehicle Brand Award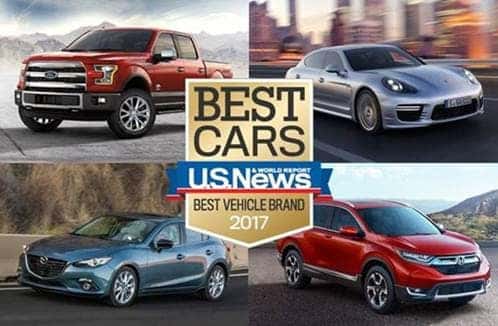 We're loading up on the awards left and right here in the good ol' U.S.A.! Three of Mazda's best-selling models have made U.S. News & World Reports' 2017 Best Cars list and the overall Mazda brand was recognized as the Best Car Brand available on the market! Our wonderful 2017 model winners include the Mazda3, Mazda6, and Mazda MX-5 Miata.
What makes these cars so great? Outside of their particular popularity with driving enthusiasts, our models received high marks for interior comfort, technology and design. Want to learn more about the in's and out's of these three great Mazda vehicles? Click each image below to check out our inventory line-up which is chalk full of informative details and more. Don't want to peruse the inventory? Give our dealership a call or fill out a form request and one of our salesmen will do all of the foot work for you while you relax in your jammies.
Want to find out more about the recent 2017 rankings and reviews? Read the full article here!